Cargo
Key Lime Air will fly your cargo where you need it to go—anywhere in the United States, Canada, Mexico and the Bahamas plus all points in between. Our Cargo planes are lined with a proprietary holding system so that your cargo is delivered safely and undamaged.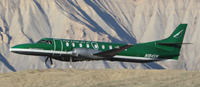 Key Lime Air's elite cargo fleet features customized cargo hold designs that prevent cargo from shifting when in flight, a proactive measure to eliminate damage to product, thus minimizing loss.
Over the last 15 years, Key Lime Air has grown into the largest single feeder aircraft network in the US. Contact us for rates to the destination city of your choice.
Schedule your flight with Key Lime Air Today!
888-870-9626